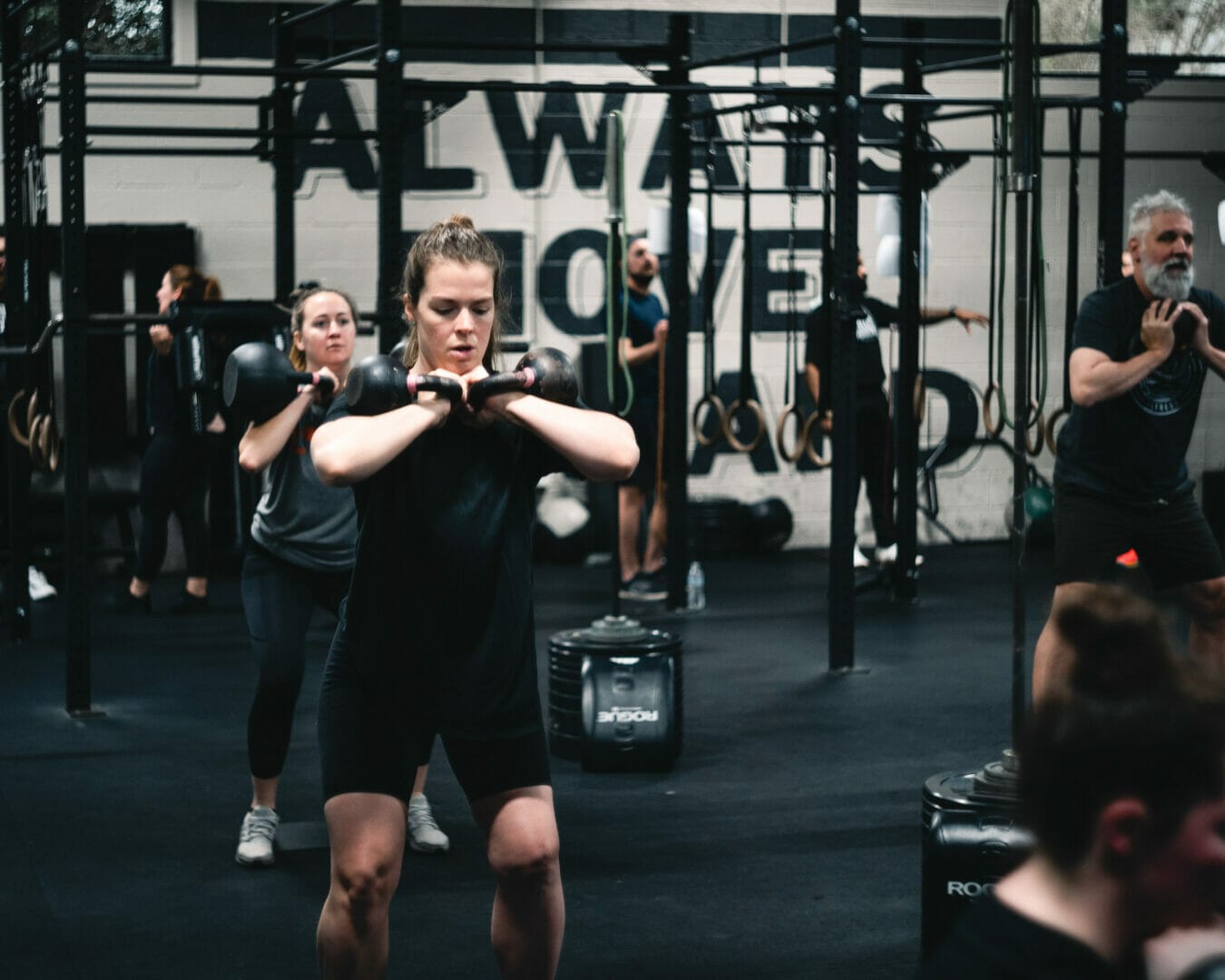 01
Group Training
Our Group Training program is perfect for those with prior Strength Training experience, seeking to further advance their fitness goals in a dynamic group environment. With moderate class sizes, each 60-minute session follows our "Build-Breathe-Body" model, encompassing Strength Training as the foundation, aerobic exercises to elevate heart-rate, and concluding with targeted isolation or accessory movements. This comprehensive approach guarantees a diverse training experience for all clients, regardless of their experience level.
02
Semi-Private Training
Our Semi-Private Training Program is ideal for newcomers to Strength Training or those seeking a personalized approach to achieve specific goals. With a limited Coach to Client ratio, the intimate setting fosters increased accountability from our coaches and meaningful connections among peers. Our dedicated coaches tailor individual programs, ensuring every client receives the optimal training regimen specific to their unique goals.
03
Private Training
Our One-on-One Training is perfect for individuals who want a fully custom program based on specific goals or training needs, or someone who enjoys working out in a more one-on-one setting. Our Coaches ensure there are frequent check-in's and re-evaluations to make sure you are staying on track towards your goals.
04
Thrive Training
Our Thrive program caters specifically to active adults aged 55 and above, aiming to enhance overall well-being through targeted Strength Training. With a focus on full-body resistance training, balance, coordination, and core strength, this program complements an already active lifestyle -or- helps create one. Meeting three times a week, the program offers a valuable opportunity for individuals in the 55+ age group to build Strength, supported by a dedicated coach guiding them every step of the journey.
Memberships
Check out our pricing
We offer membership options starting at just $139/month. Learn more about our pricing options now.
Learn more about our membership options
Fill out the form below to get started
Learn More