Landing is a strength and conditioning facility where fitness isn't just another formula.
Join us to start moving forward.
01
Schedule a free intro with one of our professional coaches.
02
Let us develop your personalized training plan.
03
Show up and start seeing sustainable progress.
What we do best.
Programs
Real people. Real results.
Members
Being a part of the Landing community has brought me SO much life! Not only am I meeting health goals, but I am also making some awesome friends in the process! The staff here is incredible...super kind, encouraging, and just excellent at what they do! My hour at South Landing is truly a highlight of my day.
Leigh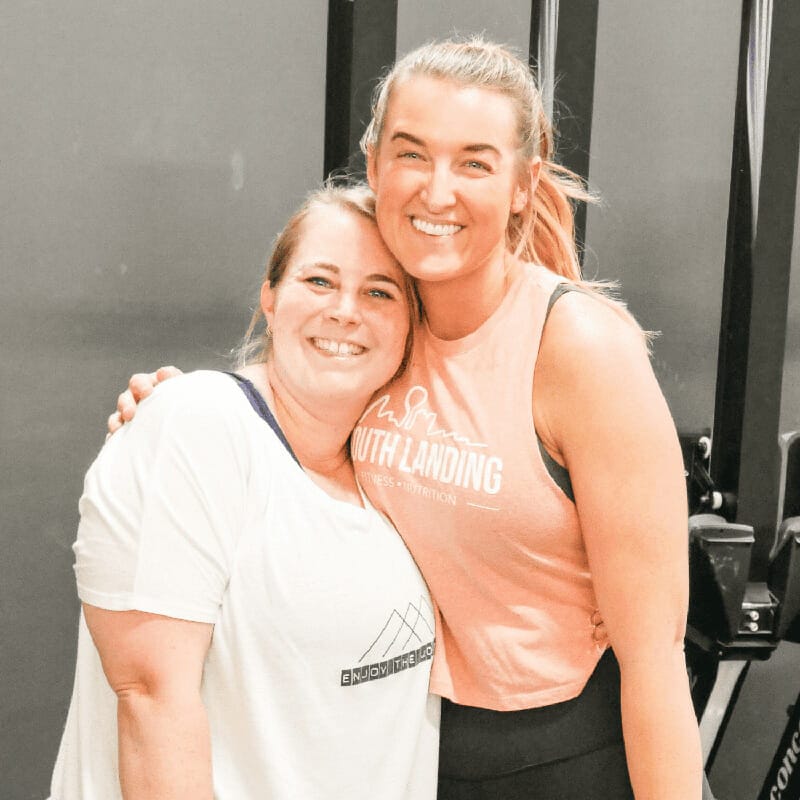 I have said it before, and I will say it again - I LOVE Landing! This gym has been my home away from home for 5 1/2 years. The coaching and programming is unmatched. I have never felt so supported in the gym and in life than I have by the Landing staff. I have met some of my best friends at this gym, and I look forward to working out with them every morning!
Alexis
Landing has been my gym for about 1 year and has been a great experience. I never thought I would be one for group classes or early morning workouts, but I look forward to both several times a week now. The coaches are great and challenge you to improve whether you're a beginner or experienced. 10/10 would recommend.
Nathan
Take the first step.
Ready to get started?
Fill out the form below to get started
Take the first step towards getting the results that you want
Free Intro
Health apps with proven results?
What you do outside of the gym matters just as much as inside. Get our guide on the Top 6 Free Health Apps to help you manage sleep, stress, nutrition and travel.
Health apps with proven results?
Download your Top 6 Free Health Apps Guide now!
Get my guide